The importance of AI(Artificial Intelligence) is increasing day by day. Nowadays, even you can use artificial intelligence and machine learning technologies on your WordPress blog. In this post, we are sharing 5 best AI powered WordPress plugins to make your blog smarter than before.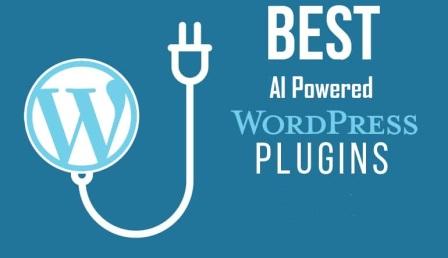 By installing these AI powered plugins, you can provide much better user experience to your users. All these plugins can improve your site security, check grammar and style automatically, show related content, provides 24/7 live chat support and many more. Now lets have a look at the list and its key features.
Best AI Powered WordPress Plugins For Your Site
Google Language Translator
This awesome plugin increase the reader base of your blog by allowing users to translate blog content to their native language. Currently this free plugin from Google can instantly translates words, phrases, and web pages between English and over 100 other languages.
The plugin uses the Google's AI and machine learning translation engine to translate your website's contents. After installing and activating the plugin, go to Appearance » Widgets. Drag and drop 'Google Language Translator' widget to your  blog's sidebar. If you have a good reader base from all around the world, this is a must have AI powered WordPress for your blog.
Live Chat – 24/7
Do you want to provide 24/7 live chat support to your readers through a virtual chat agent? If yes, this plugin is
for you.
First, you need to train your chatbot by providing answers to the most commonly asked questions. Their AI powered language processor match questions with relevant keywords and answers your clients/readers questions automatically.  If for any reason, the bot can't recognize the question, it will transfer the conversation to a live agent.
You Might Also Like: Tips For Increasing Conversions On Your Website
After The deadline
This simple plugin is part of Jetpack. After The Deadline checks spelling, grammar and style of any content on your WordPress blog. We have been using this plugin for last one year and very happy with its performance.
Once you installed and activated the plugin, it automatically works from the WordPress blog. Another best thing about the plugin is that one can even use it as a Google chrome addon instead of installing of Jetpack.
Quttera Web Malware Scanner
As the name suggests, this AI based plugin scans your site for virus, malware, spyware, trojan and anything that can harm your site. Like most of the AI powered plugins, Quttera also uses machine learning to get better at recognizing threats over time.
This is a must have WOrdPress plugin , if you want to secure your site from unknown threats. Unfortunately, Quttera
can't protect your website from getting affected. It is just a scanning tool.
WordLift – AI Powered SEO
We all know content is the king. And this AI powered WordPress plugin uses its knowledge graph to help content creators and editors to write better content with improved SEO. It also provides content writers with images, facts, links to make their content more engaging. WordLift does what an SEO expert would do to increase your organic traffic.