It is always easy to start a blog on WordPress. Do you know what makes it easy to start and run a blog on WordPress? It is none other than WordPress Plugin library. WordPress Plugins made the lives of bloggers easier than before. But you can't use to many WordPress Plugins on your blog. If you do so, it'll effect your blog speed. Today, we have sorted out 10 best WordPress plugins that every blogger must use. By using these best WordPress plugins, they can easily reach the next level of blogging.
Top 10 Best WordPress Plugins For Your Blog
Akismet is one of the most important WordPress Plugin and is on the top of our list. Akismet helps you to  protect your blog from the spammers. For the last few years spammers have been using different kinds of ways to get their links placed on your blog. Akismet automatically detects such links and keep your blog clean and safe.
Without proper SEO, no one can get success in blogging. Though, hundreds of SEO plugins are there, only few of them work superbly and help you to get higher ranks in search engines. WordPress SEO by Yoast is one of them. All in one SEO plugin is also a good one. But personally we like WordPress SEO, as it comes with some advanced features as compared to All in One plugin.
Another must have plugin for your WordPress blog. This WordPress plugin automatically generates an updated sitemap and submits it to top search engines like Google, Yahoo and Bing. Google XML Sitemaps tell search engines when you publish new blog post so you get more organic traffic.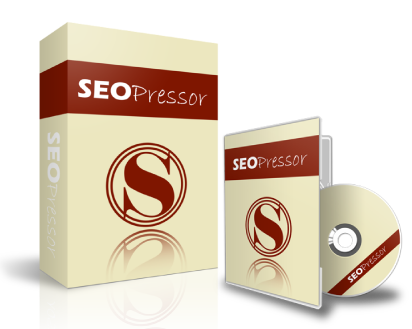 This is a premium WordPress plugin. We have been using this awesome plugin on all of our WordPress blog and very happy with its performance. SEOPressor will analyze your blog content and give you a score based on how well optimised your content is. Try to score moe to get higher ranks in search engine results. The pricing of SEOPressor starts from $47 for a single site license and up to $97 for a multisite license. Why you are waiting? Click here to try this awesome WordPress plugin. And I bet surely you'll get benefited from it. We strongly recommended SEOPressor for any blogger in any niche.
If you are looking for a form building plugin for your WordPress blog, your search end here. Using this premium WordPress plugin, you can build and publish contact forms in minutes. This awesome WordPress plugin allows you to easily integrate with a variety of 3rd party services such as AWeber, PayPal etc.
W3 Total Cache is one of the best WordPress plugins for speeding up your blog. We all know that page load speed is one of the key factors in SEO. You can reduce your site loading time just by installing the W3 Total cache plugin. A site that loads fast always get more love from Google and visitors. This awesome WordPress plugin works more effectively when you use it with a CDN service like MaxCDN or CloudFlare.
Site security is another top priority for each and every blogger. Login Lockdown limits the number of login attempts and also records the IP address of every failed Login attempt. For example, if three consecutive failed login attempt made from a IP address, that particular IP will be blocked for next 10 minutes or for next one hour depending on the settings of the plugin.
WP Optimize is one of the most popular and widely used WordPress plugin. This plugin is used to cleanup and optimize your WordPress database. WP-Optimize remove post revisions, unapproved comments and comments in the spam queue within few clicks. Remember a well optimized database always give a better user experience.
Another best WordPress plugin where you can invest your hard earned money. This is one of the best WordPress plugins for building user engagement. Click the above link to download the comment Luv premium plugin so that you can reward your readers by automatically placing a link to their last blog post. You can also use the free version of the plugin which comes with less features as compared to the premium one.
OIO Publisher is one of my most favorite WordPress premium plugin. This WordPress plugin gives blog owners a complete control over the advertisements on his/her blog. The best thing I like about the OIO Publisher is that it comes in a standalone version so you can use the plugin on all of your none WordPress based sites too. Use coupon code RAINBOW-JULY10 to get $10 discount when you buy this WordPress plugin.
Conclusion….
If you think that we have missed any important WordPress plugin, don't forget to add it in our comment section. Thanks for reading.