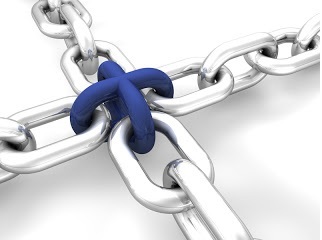 Like it or not, every marketing strategy that brings you more customers and builds your business is based on link building. The truth is that the more quality links you have to your website, the more traffic you get. What does it mean for a link to be of high quality? Here are a few properties of such a link:
It is highly visible to the web users
It is visible on websites and platforms where your potential customers can find it easily
It generates more traffic to your site than average
The traffic you get from those links gives you much higher conversion rates
Article directories
This used to be one of the most important ways to build links to any website for businesses. It led to surge in search engine rankings and significant increase in incoming traffic for businesses. However, it has recently fallen out of favor with companies because:
Search engines place far less importance on quantity of links
Low quality links from article directories are actively flagged by search engines
The traffic you get from links in articles has poor conversion rates
Although article writing is still a viable method for building links, you need to ensure that their quality is good by:
Using the right keywords and using them sparingly
Creating high quality articles that actually generate user interest
Using article directories that have high search engine rankings for greater visibility
 Blog commenting
This is yet another method of link building that has been around for more than a decade. It is still the fastest way to build high quality links. Of course, it requires that you choose blogs that are most appropriate for your links. This means that you choose blogs that:
Have readers, who are in your target demographics
Have an active community that shares more content
Will find your links important enough to click on them
Again, the focus with blog commenting is on the quality of content you post. Link bait is a good way to attract more clicks, but users will eventually lose interest when they see your links that find nothing interesting that they want there.
Guest blogging
Today, this is the best way to get more exposure for your business and build links to your website. It works well because:
It establishes your authority in a given field
It improves the credibility of your business and websites
It will attract readers, who are actually interested in your domain and therefore are more likely to become paying customers
If you really want guest blogging to generate more traffic to your website and generate more sales, you need to:
Choose blogs carefully for your guest posting
Avoid bombarding your posts with links to your landing pages
Avoid stuffing keywords, just so you can create links to your website
Make sure that you have really interesting content that readers will find useful
Services like makemoneyexpert.com can help you analyze your link building strategies and figure out, which one of them will be most beneficial for your business.
Author's Bio:
 Mark Ginn is an expert internet marketer, and he has written many useful articles related to building high quality backlinks to business websites. To learn more about how you can improve the performance of your websites, please visitmakemoneyexpert.com.