Search engine optimization is basically the art of making your website or blog post rank at the top of the results list on Google's search engine.  SEO is figuring out how to give the Google search bots what they want.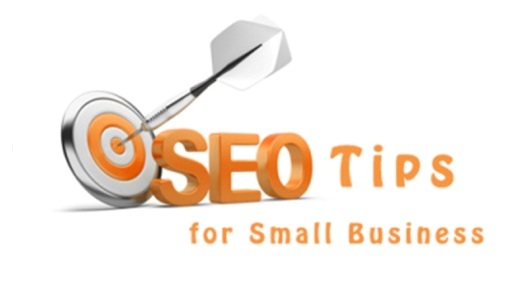 The most you know about SEO, the more efficient your business website will be in providing visibility and sales boosts for the organization.  Here are a few novice pieces of information you should commit to memory before designing your own small business website.
Learn how to nail down the most suitable keywords
It usually takes some time to get your keywords in order well enough to rank high in Google rankings, so it is important to make sure you are weaving the right keywords into your site's content.  Maintaining an informative and engaging blog presence (like this stellar example) is a great way to build keyword rich content.
Research what is popping most in your company's area of business, and find the best way to work the terms into everything you post.  You want as many reasons for your site to pop up on Google rankings as possible, but be careful not to make it unnatural.  Google is smarter than that now.
Do not neglect your meta data
If you do not understand what metadata is, then you should stop now.  Research the meaning and importance of metadata before going any further.
Too many novice web designers neglect to fill in the metadata on their images and other media inserts.  Use your keyword terms wherever possible.
URLs should also reflect your keywords
Keywords and keyword phrases should also be incorporated into the URLs of the website.  Every time a visitor clicks a link, the URL that is displayed should make sense.  It should reflect the content of the page.
For example, if someone clicks on a link to the "About Us" section of a website, the URL should reflect that decision.  www.yourcompanyname.com/about-us
Every business website should be mobile friendly
If your business site is not mobile friendly, you are selling yourself short.  A vast majority of people use their smartphones daily to access the internet.  If your website is not viewable on a mobile device, then you could be losing thousands of views a day.
People should not have to pinch and swipe to see the whole web display.  Optimize your website for mobile use, so your business is not left in the digital dust.
Upload and update on a regular basis
Technology is constantly evolving and changing.  Your business should always try to maintain a constant parallel with the upgrades made available through technology.
Consistently upload and upgrade your website's design.  Never stop researching and learning new things about design efficiency, and your small business website will never go unseen.