Are you looking towards popularizing your blog with a sure cut, tested and effective way? If yes, then "Really Simple Syndication" commonly referred as RSS can increase your customers' base.
How?
By reading the following article, you will make use of the best ways towards enhancing your RSS Subscribers.
12 Easy Ways to Increase Your RSS Subscribers
Update The Blog With Quality Content
You need to give your customers effective reasons so that they come to your website and it can be done as you provide quality content. Since, it work wonders to increase your RSS subscribers. The content has to be informative which directly strikes the chord of heart.
Prominently Display a RSS Feed Icon
It is important to place the RSS feed icon which is prominently visible to the readers while they browse your blog. Therefore, it is preferable if you place the icon on top of your blog, in the sidebar along with the end of each post. Since, these are termed to be the key positions which gives the maximum attention to the viewers. Do the same thing on every page as it will make the biggest possible different which you are expecting as well.
Write Various Guest Posts
Another easiest way to increase your RSS subscribers. Writing Guest Post is immensely helpful since it brings lots of traffic to your blog. You can get in touch with the bloggers of the same niche in order to know whether they are accepting guest posts or not. Hence, as your guests' posts are innovative, unique as well as interesting, you are surely going to be a proud witness to the pleasant change as well.
Don't Miss: Top 10 Ways to Increase Google Pagerank
Never Move Away From Your Topic
Readers as a whole, expect you to focus on the topic. For example, if your topic is social media, then it would not be advisable to write on the heath of animals. Isn't it? Therefore, it is important to maintain the interests of readers by giving them continuous and regular updates which will help you towards binding their interest as well.
Make The Best Use of Online RSS Directories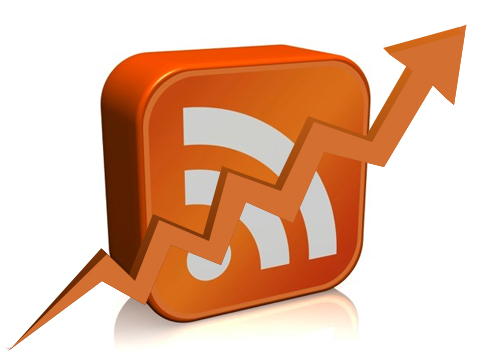 You can also use RSS directories to increase your RSS subscribers. It is imperative to submit the blog's RSS feed to various RSS directories online. Since, this exercise invites immense traffic. Start submitting your RSS feed to different RSS directories and increase your RSS subscribers quickly.
Do Not Use Partial Feeds
It is important that you should make the feed setting to full since partial ones will only invite inconvenience and problems. Hence, people like the full feeds as it eases them to the core.
Offer Freebies
Readers will naturally be attracted to your esteemed and renowned website if they are benefitted. You can give your valuable readers freebies in exchange of singing up. It is important to gift them the thing which is related to your website along with the content. Therefore, as it is beneficial, they are going to be greatly eased as well.
Email People Who Comment
Make the best use of email subscribers to increase your RSS subscribers. As and when some one comments, they register their email address and you can use their address towards sending them a mail for motivating them further towards subscribing to your feed. Thanking them for the comment goes a long way towards ensuring that you actually care for your customers. Hence, they will highly value your gestures as well. Isn't it?
Show It Off
As you attain a specific number, it is important to show the whole world about the proof. Since, it encourages others as they do not want to miss the periodical doze of content which is fresh, innovative and helpful.  Therefore, it is a sure cut way of grabbing the attention of seemingly endless people online, who will be more than happy towards getting in touch with you for sure.
During the Process of Commenting Use Your Feed Link
If you leave your feed address instead of the link, then it equally ensures prompt subscribers. Since, the moment, some one click on the links, he/she will be automatically directed to your feed address. Thus, you will ensure increasing RSS Subscribers as well.
Take The Help of Social Media & WordPress Plugins
You can tweet towards inviting people to subscribe to your feed. It will also give much needed assistance. WordPress plugins like Hellobar, WP-Leads also help you to increase your RSS subscribers.
Post Consistently
It is important to provide charismatic and attractive articles to your blog consistently. Therefore, in this way you can bind the interest of readers since it is in your hands to do the same.
Finally, after reading the aforesaid article you get to know the 12 easy ways to increase your RSS Subscribers. In short, you can not ensure an easy way than this where your readers are a proud witness to your authentic and effective posts. So, do not forget to practice them from now, in order to witness the change which you have been waiting up till now.